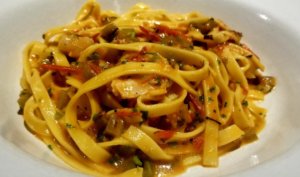 Tavernetta is located in the Northwest part of Denver, Colorado on Sixteenth Street. It is owned by the Frasca Hospitality Group which was founded by Master Sommelier Bobby Sutckey and Chef Lachlan Mackinnon-Patterson and partner Peter Hoglund. This group has won many regional and national awards as they strive to give their clientele authentic hospitality with elevated cuisine and amazing service.
At Tavernetta, Chef Cody, got his start at The Cooking and Hospitality Institute of Chicago which is a Le Cordon Blue affiliate school. He was raised in Montana but decided the Chicago institute would be the perfect place to hone his skills. He worked in many high-end restaurants before he moved to Colorado to join Frasca Hospitality Group at Tavernetta in 2019.
Their General Manager is David Grossman who joined their team in 2019. After graduating from college, David got into a Manager Training Program with Hillstone Restaurant Group. He got his training in several locations before landing in Nashville.
Travernetta received over eight hundred positive posts online giving them a four-point-eight-star-rating. Their mission to provide warm and gracious hospitality makes this a destination for any foody in and around Denver.
DiCicco's located at 67th and Tower Road in Denver, Colorado got it humble beginnings when Mamma and Papa Di Cicco opened their first restaurant in California. They worked alongside their four sons creating spaghetti cause made from scratch as well as their minestrone soup every day.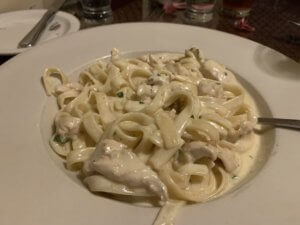 The four brothers were dubbed "Four Sons of Italy" as they happily tossed pizza dough in the air and sand Italian songs. The popularity grew at DiCicco's so fast that they opened thirteen restaurants over the years. The one in Denver is the first one they opened outside of California.
As the family expanded so did their restaurant locations much to the delight of the public. Their Denver location has a four-point-two-star rating with over thirteen hundred reviews.
Parisi Pizzeria, Trattoria de Vino is located in the Northwest part of Denver, Colorado on Tennyson Street. It originally opened in 1998 as a market that specialized in importing Italian goods with a small deli menu. Because many of the items they sold were exclusive to them at the time, people came in from near and far to purchase authentic Italian products.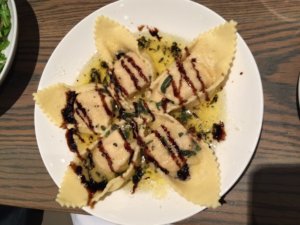 Parisi Pizzeria, Trattoria de Vino considers themselves a Fast-Casual dining experience. When they added pizza to their menu the place really started getting busy. They use a wood-fired oven which cooks the pizza quickly and can leave a little charring on the crust.
This place is truly a little piece of Italy as the owners immigrated from Florence, Italy in 1997. Their success has given them a four-point-six-star rating with over eight hundred positive evaluations on the world wide web.
ProCo Hood Cleaning has been serving the greater Denver, Colorado are for years. They train their technicians in hood cleaning to meet the National Fire Protection Association codes and standards. Restaurant hood cleaning is the process of removing grease, grime and anything that may get caught up in the commercial kitchen exhaust system.
Connie Fent, the author of this article, owned a hood cleaning company in Sacramento, California.  She is very knowledgeable in the hood cleaning industry.  
She performed an exit strategy with her hood cleaning company and now helps hood cleaning companies all over the United States become successful.  She can be reached through her website https://hoodcleaningmarketing.com.