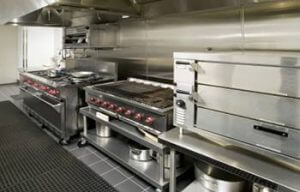 Maybe You're interested in testing your commercial food ideas on a commercial kitchen.  We own a hood cleaning business and thought this was good information.
It is possible to share kitchen space with other people in the country. Locate licensed, high-quality commercial kitchen rentals. Let's begin cooking in a kitchen near us!
Shared Use Kitchen Space
Commercial kitchens are sometimes called community commercial or kitchen incubators. They provide licensed and inspected space that can be rented to small-scale businesses or start-ups.
A shared-use, commercial kitchen is a commercially-licensed space for chefs, bakers, caterers, food trucks, and other culinary professionals. For the purpose of renting out space to cook, you typically pay by the hour or for a membership. You also have access to expensive resources, such as cold storage and equipment.
Your own commercial kitchen can be costly and time-consuming. This is especially true if you're trying to get your food business started. When you rent a communal-use commissary kitchen, there are some things you won't have to be concerned about.
Benefits of a Commercial, Shared-Use Kitchen
You're not just getting a space to cook in a shared commercial kitchen. You are surrounded by food producers, caterers, chefs and other similar businesses that can help you to learn, grow, and share knowledge.
The additional services that Commissary Kitchens can offer, like demo space or incubator programs, can be invaluable to your business. You're the expert on food. They can help increase your business's scale.
It is important to remember that every commercial kitchen comes with its own set rules, equipment, and usages. To ensure that the kitchen is right for your business, or event, you should do extensive research about it. Start your search for commercial space in a commercial kitchen.
Commercial kitchens can be used by independent chefs, caterers, food truck owners, bakers, or anyone who needs access to a professional cooking area. Multiple professional chefs may book a commercial cooking space for a specific time to prepare food for events. This is not the case with a restaurant.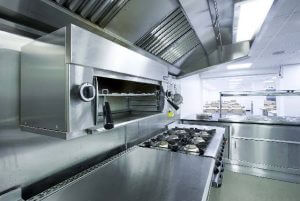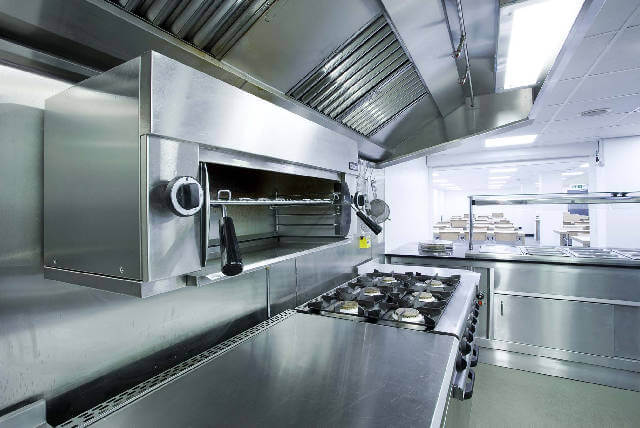 The first thing you should do is determine the amount of space you need and what your needs are for the kitchen. Consider where you live and how frequently you plan to use the space.
Most commercial shared kitchens have equipment such as stainless steel table tops, walk-in coolers and freezers, ice makers, commercial dishwashers & Sinks, range & stove, oven, stand mixer, food processors slicers, pots or pans, and small kitchenware.
What's inside a commercial cooking area?
Commercial kitchens are called so because they are commercial-grade facilities that come with a variety of sizes, shapes and styles. Most licensed chefs are able to prepare and serve food. You will likely find an oven, a grill, a freezer, and cooler in most kitchens. Larger facilities might have several of them, plus multiple prep tables and dishwashers to keep things moving.
These communal kitchen owners pay the necessary permits and ensure that they follow local health codes. The professional space allows smaller businesses to benefit without having to pay huge overheads. Keep all this in mind if you're wondering how much it costs for a commercial kitchen to rent.
What does it cost to rent commercial kitchens?
There are many ways you can answer the question, "How much is it to rent commercial kitchen?" It is important to select the most cost-effective option that suits your business and event. It can be hard to find the right commercial kitchen rental for your business. We've done extensive research and compiled useful tips to help find the right commercial kitchen rental.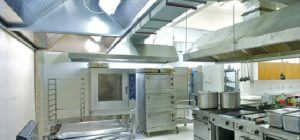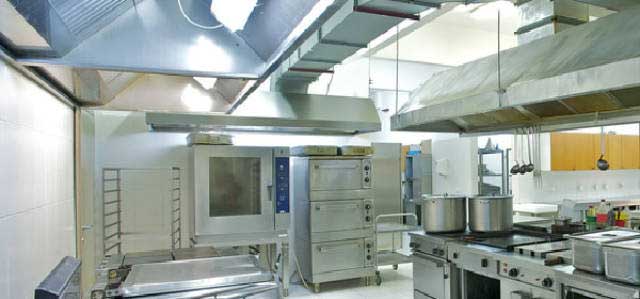 Peerspace, a nationwide provider of commercial kitchens for rental, is one. Peerspace rentals can be rented for $75-200+ an hour. The best part about this deal is the fact that you do not need to sign up for a membership or pay monthly fees to reserve your space. That's something you won't find when renting commercial kitchens via other avenues.
Most commercial kitchens require a monthly rent and security deposit in addition to an hourly fee, which is usually $15 to $30 per hr. Monthly memberships or leases may require minimums of $300, if not several thousand dollars. This can make it very difficult for someone who just wants to use a kitchen only a few times per year. It could cost several thousand dollars to book a commercial-sized kitchen for one event based on these estimates.
Let's consider the Peerspace-owned commercial kitchens. The Chicago kitchen can be hired for $250 an hour, with a minimum stay of five hours. The San Francisco restaurant and event space costs $300 an hour with a three hour minimum. The NYC commercial chef's kitchen is priced at $400 per hour with a minimum of 4 hours. Finally, the Houston renovated commercial kitchen is $85 an hour and requires a four-hour minimum.